Back Pain Treatment Specialist in Twin Falls, ID
Get quality and comprehensive treatment for back pain at Magic Valley Medicine and Quicker Care. For more information,

call us

today or schedule an

appointment online

. We are conveniently located at

844 North Washington St. Suite 400 Twin Falls, ID 83301

.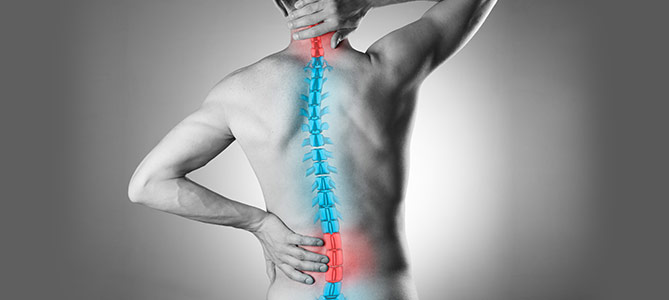 Table of Contents:
What are some causes of back pain?
How do I know if my back pain is serious?
When should I see a doctor for back pain?
How is back pain treated?
The back is the largest bodily structure that is referred to as one part (while there is a 'front' of the body, it is referred to as the chest, stomach, or abdomen) and comprises several bones, muscles, tendons, and ligaments. Because it makes up such a large surface area, when experiencing pain, it is often categorized into three parts: the upper, middle, and lower back. Back pain most often affects the upper or lower back and can be caused by an injury, an illness, or a medical condition. Fortunately, there are doctors who dedicated their entire careers to helping people manage and overcome their back pain.
What are some causes of back pain?


Conditions commonly associated with back pain include:

• Muscle or Ligament Strain — Twisting, pulling, or quickly changing direction can cause back muscles or ligaments to become strained.

• Bulging or Ruptured Disks — Herniated disks go by many names and are typically caused by an injury after a disk has been subjected to wear and tear.

• Arthritis — One of the most common chronic conditions in the US, arthritis can affect the back, causing pain and limited mobility.

• Osteoporosis — When bones lose tissue, they can become fragile and brittle, which is a condition known as osteoporosis.
How do I know if my back pain is serious?


The following symptoms of back pain may indicate a serious condition:

• Sudden spike in pain, discomfort, weakness, or numbness
• Loss of bladder function
• High fever
• Severe stomach pain
• Unexplainable weight loss
• Pain resulting from a fall or severe impact
When should I see a doctor for back pain?


The following signs and symptoms of back pain should be addressed by a medical professional as soon as possible:

• Pain is severe or constant
• Pain that lasts more than two weeks
• Pain that prevents participation in usual activities
• Pain that interrupts sleep
• Unexplained weight loss
• Constant or intense pain, especially at night
• Pain that spreads down the leg, in particular below the knee
• Weakness, numbness, or tingling in the legs
• Swelling or redness on the back
• Infection or fracture that may affect the spine
How is back pain treated?


Back pain can have many different causes; therefore, there are many ways to treat back pain. However, treatment does not only depend on its cause, it also depends on the severity of the condition, the overall health of the patient, if other methods have proven unsuccessful and how the patient responds to treatment. At Magic Valley & Quicker Care, we specialize in treating back pain without the use of surgery. More often than not, these methods do not work to address the underlying cause of the pain but only mask it. While surgery can repair damage to soft tissues, it often comes with long recovery periods and the risk of serious complications. Without addressing the root cause of the pain, it is, more than likely, going to return once the topical solution wears off.

If you are experiencing back pain, trust the professionals at Magic Valley & Quicker Care to help you find relief. Our kind and compassionate professionals are experienced in treating back pain without the use of surgery, so you can live a pain-free life. We pride ourselves in our patient-centered care and truly care about each patient who walks through our doors. Call us today to book an appointment. We serve patients from Twin Falls ID, Kimberly ID, Filer ID, Hansen ID, Buhl ID, and Jerome ID.